January 19, 2021
Last spring, while businesses shut down and millions began working from home amidst the widespread outbreak of SARS-CoV-2 in the United States, UNC researchers immediately shifted their focus to the virus and subsequent disease, COVID-19. Their quick response and strong foundation in infectious diseases, social science, and community-centered research propelled UNC to become a global leader of coronavirus expertise.
In nearly every school and department across UNC, researchers are examining the myriad of issues raised by the coronavirus pandemic. They are at the forefront of developing tests and therapeutics, monitoring the genetic evolution of the virus and exploring future health impacts faced by COVID-19-positive patients. They are increasing access to resources for vulnerable communities, advising policymakers on public health measures and uncovering the economic shock waves that will continue for years to come.
As people across the U.S. — and the globe — combat the challenges this virus continues to present, UNC experts remain committed to research for the public good. Meet three researchers from the UNC Gillings School of Global Public Health who are living this value.~
Lori Carter-Edwards | Public Health Leadership, Epidemiology, Health Behavior
Carter-Edwards has been working with rural, Black, faith-based communities to create and disseminate messaging about the virus and available resources.
"Right now, we have to immediately respond to a community's needs. As researchers and public health professionals, we have a responsibility to get information out to people. We believe what we find here is going to be impactful and that we'll be able to share it with a lot of folks."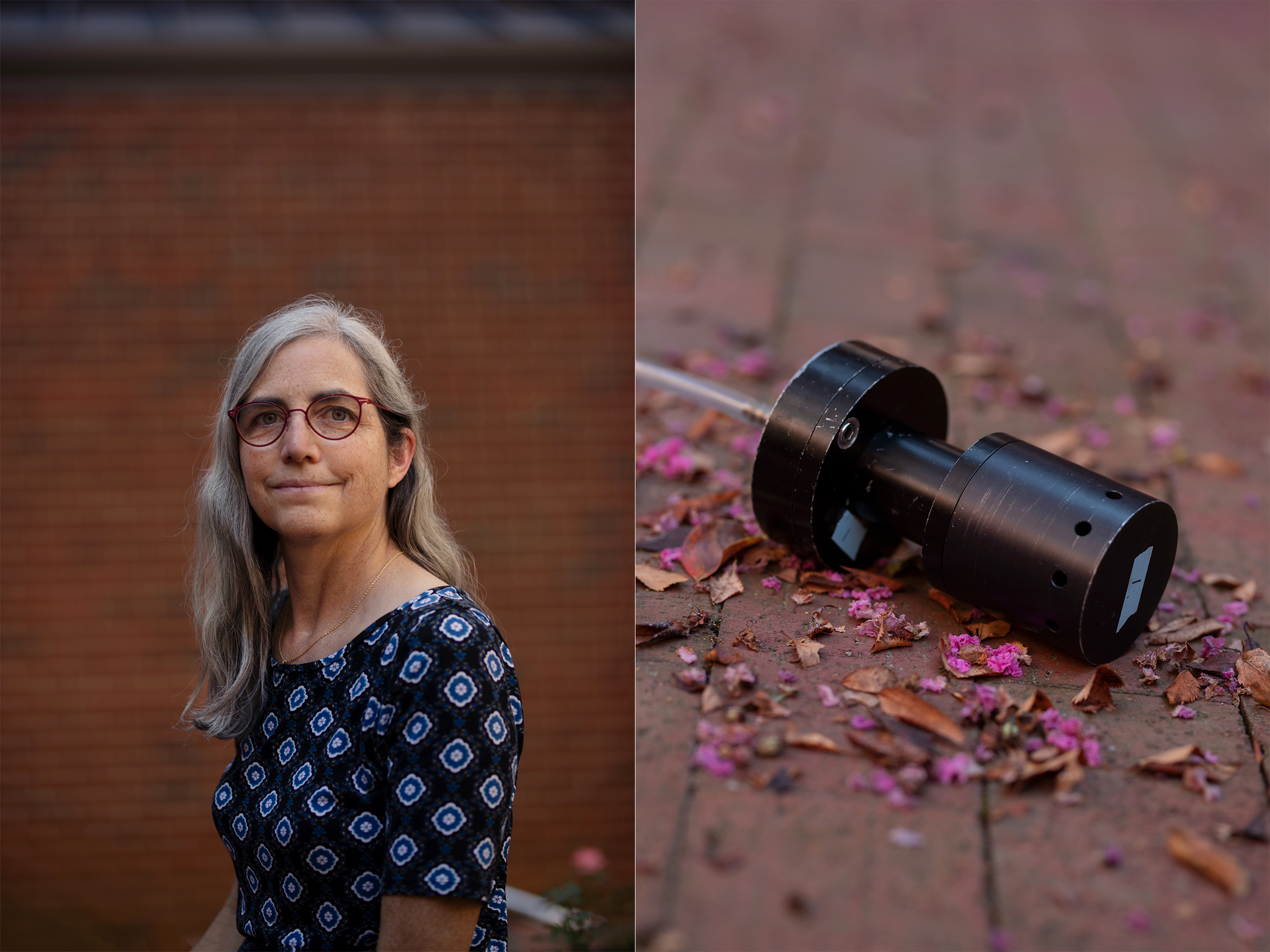 Barbara Turpin | Environmental Sciences and Engineering
Turpin is leading a study focused on how SARS-CoV-2 travels through aerosols — microscopic particles emitted when breathing, speaking or singing — and how different factors like ventilation, sunlight or even ozone can affect the virus' viability through aerosol transmission.
"I have no interest in getting anywhere near this virus, but we have this really novel air sampler that we can use for COVID work. I feel an obligation to do it because there's something unique we could bring to the conversation."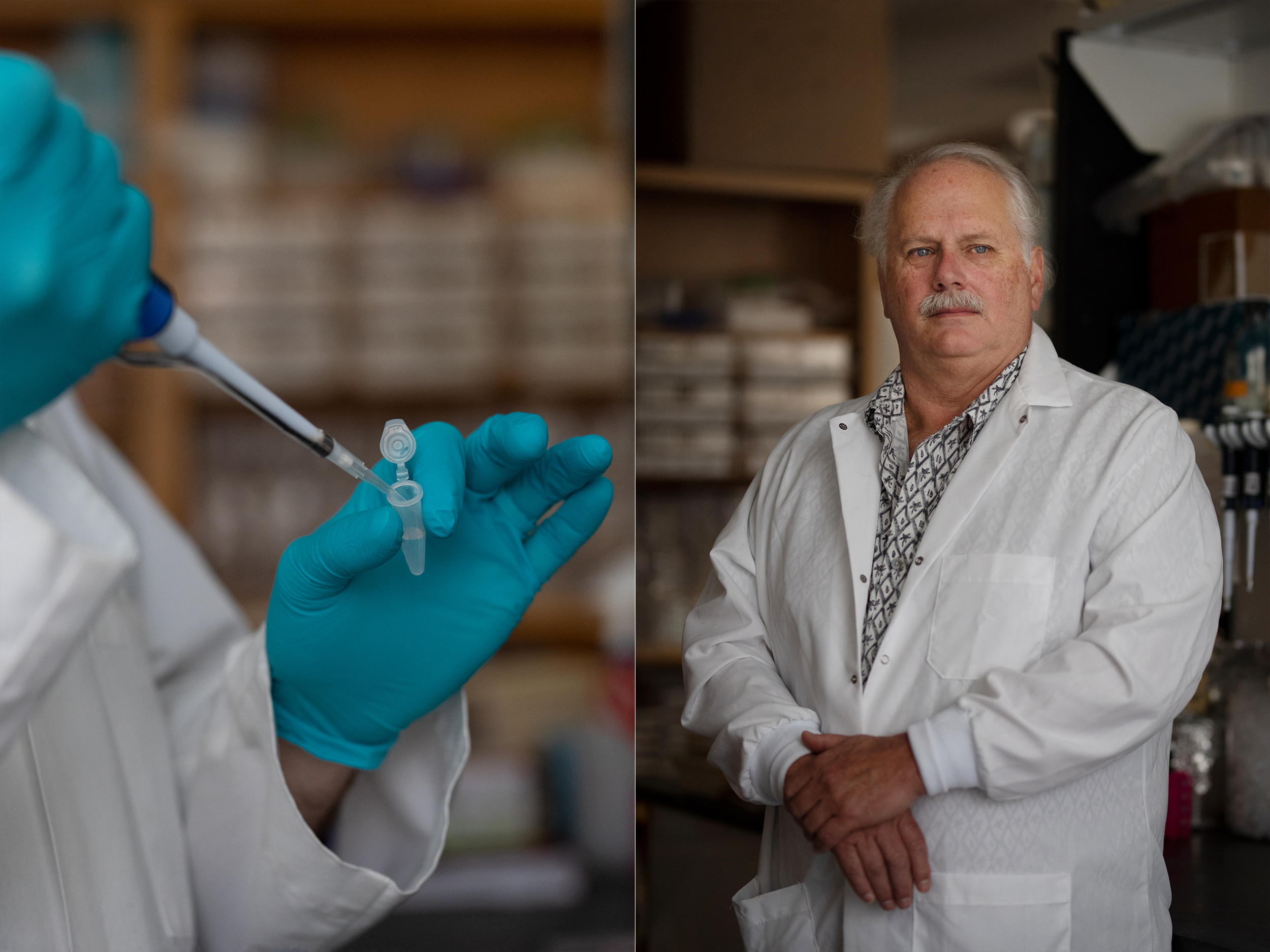 Ralph Baric | Epidemiology, Microbiology and Immunology, Cancer
Baric is a world-renowned coronavirus expert, leading and collaborating on multiple projects related to SARS-CoV-2 — from preclinical testing of antiviral drugs and therapeutics to understanding the basic science behind the virus' replication.
"In terms of rapid response and saving people's lives, I think we've had a major impact globally. We've been able to help provide some weapons in the physicians' tool chest to patients in need of therapy. With the number of projects we have — both past and present — our research enterprise is quite extraordinary in terms of breadth and impact."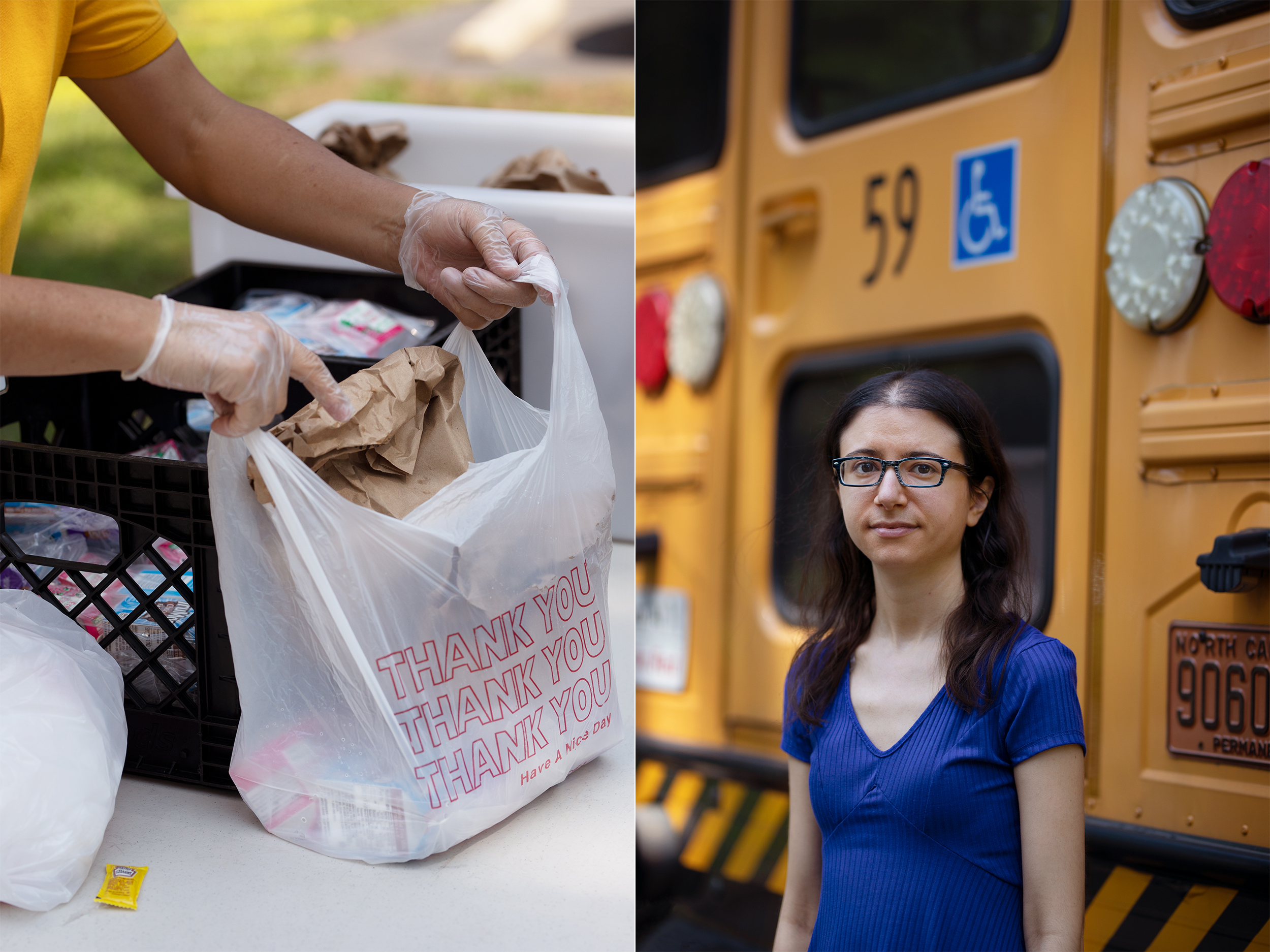 Jessica Soldavini | Nutrition
Soldavini studies food insecurity, federal nutrition programs, and community-based nutrition and cooking education programs. Since COVID-19 became widespread in the U.S., she has focused her efforts on analyzing food insecurity and how meal programs can best adapt during the pandemic.
"I've got a lot going on right now, but I don't feel like I'm working because I love what I do. I just keep trying to think of more ways I can try and support these efforts."
---
Lori Carter-Edwards, PhD, is an associate professor in the Public Health Leadership Program and adjunct associate professor in both the Department of Health Behavior and the Department of Epidemiology in the UNC Gillings School of Global Public Health. She also is the director of the Community and Stakeholder Engagement Program in the North Carolina Translational and Clinical Sciences Institute.
Barbara Turpin, PhD, is a professor in and chair of the Department of Environmental Sciences and Engineering in the Gillings School.
Ralph Baric, PhD, is the William R. Kenan, Jr. Distinguished Professor in the Department of Epidemiology in the Gillings School and a professor in the Department of Microbiology and Immunology with UNC's School of Medicine. He is also a member of the UNC Lineberger Comprehensive Cancer Center.
Jessica Soldavini, MPH, RD, LDN, is a doctoral student in the Department of Nutrition in the Gilllings School and a researcher within the UNC Center for Health Promotion and Disease Prevention, where she works with the Carolina Hunger Initiative and No Kid Hungry NC.
Learn about the COVID-19 work of even more UNC-Chapel Hill researchers in the original version of this article, published by UNC Research.
---
Contact the UNC Gillings School of Global Public Health communications team at sphcomm@unc.edu.